New additions to the Board of Directors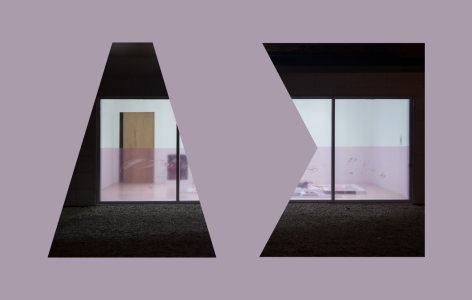 On last June 15, AXENÉO7 held its 38th Annual General Meeting (AGM). On this occasion, six eligible positions on the Board of Directors were put up for a vote. After the arrival of the new members, the Board met in order to assign the positions to be occupied and to determine the length of the mandates. 

The entire team of the artist-run centre AXENÉO7 congratulates Lieven Meyer and Geneviève Saulnier, both of whom were elected as co-presidents. Meyer will sit on the Board for a 1 year mandate, and Saulnier for a 2 year mandate. We also extend our congratulations to Benoît Béland, elected to sit as treasurer, and Karina Pawlikowski who was elected as secretary, both of whom will serve on the Board for the next 2 years. We also congratulate Jusée Dubeau for her reelection, and warmly welcome Laure Bourgault and Florence Simard, both elected as directors. All three will stay on for a one-year term.
The AXENÉO7 team would like to thank the outgoing board of directors for their involvement. A big thank you to Edith Brunette, Catherine Lescarbeau and Pavel Pavlov.
BIOGRAPHIES
Benoît Béland
A professor of French at the Cégep de l'Outaouais since 1999, Benoît Béland holds a MA in French literature from Université d'Ottawa and a graduate diploma with a specialization in education administration from Université du Québec en Outaouais (UQO). He has also studied communications.
Laure Bourgault
Laure Bourgault lives and works in Tiohtià:ke/Mooniyang/Montreal. Her work explores collective memory processes, political foundations of historical narratives, nationalist rhetorics and their reflection in the occupation of the land. She is a PhD student in art history at the Université du Québec à Montréal (UQAM), and has recently taken part in residencies and presented her work at Est-Nord-Est (Saint-Jean-Port-Joli), AXENÉO7 (Gatineau), L'Œil de poisson (Quebec City), Regart (Lévis), the Arxiu Comarcal d'Urgell (Catalonia) and Justina M. Barnicke Gallery (Toronto). Since 2018, she has been co-editing, along with AM Trépanier, Cigale, a bilingual publication of contemporary artists' writings.
Josée Dubeau
Josée Dubeau lives and works between Gatineau and Quebec City. The artist develops her practice in the context of residencies and exhibitions both in Quebec and abroad. International residencies include the Studio du Québec in Berlin at the Künstlerhaus Bethanien (Germany, 2004-2005), the Studio du Québec in Tokyo (Japan, 2009), the Finnish Artists Studio Foundation residency (Finland, 2018) and the Canada Council for the Arts London Studio at SPACE (England, 2011). She has taught drawing and sculpture at the University of Ottawa and the Université du Québec en Outaouais ( UQO, 2000-2010). For the past twenty years, she has been working on projects integrating art and architecture. Her work can be found in public collections in Switzerland, in Germany and in Canada, including at Ottawa Art Gallery (OAG), Ville de Montréal, Collection Prêt d'œuvres d'art (CPOA), and the art bank of the Musée national des Beaux-Arts du Québec (MNBAQ).
Lieven Meyer
Originally from Germany, Lieven Meyer currently lives and works in Quebec. While growing up in East Berlin in the 1980s, his first artistic influences were sculpture, painting and academic drawing, followed by a period as a self-taught artist. After training in contemporary sculpture at the University of Fine Arts and Design in Kiel (Muthesius Kunsthochschule, Germany, 2009-2013), he completed an MFA at the University of Quebec in Montreal (UQAM, 2016). His research is inspired by a socio-political, philosophical and historical reading of sculpture, focusing on forms of economic and imperial power within current Western societies. This process also seeks to explore representational contexts through the design of environments, places or events. Meyer teaches in the visual arts program of the École multidisciplinaire de l'image (EMI) at the Université du Québec en Outaouais (UQO) in Gatineau. He has been a member of the Axenéo7 Board of Directors since fall 2021.
Karina Pawlikowski
Karina Pawlikowski is an artist and author who stems from the visual arts field. Since 2015, her practice has drawn on various materials such as writing, voice and everyday life. Her work is supported, exhibited and disseminated by various institutions in Quebec, Canada and abroad. Pawlikowski's research questions the norms that regulate emotional and relational life. Her works are marked by a reference to the intimate sphere, domestic space and parenthood.
Geneviève Saulnier
Geneviève Saulnier is the lead Conservator of Contemporary Art at the National Gallery of Canada (NGC). She holds a B.A. from the Université du Québec à Montréal and a Certificate in Chemistry from Concordia University. In 2003, she completed a Masters degree in the Conservation of Paintings at Queen's University immediately after which she developed her field of expertise as a contemporary art conservator through the Canadian Conservation Institute (ICC-CPI), the NGC, and the Centre de Conservation du Québec (CCQ). She joined the NGC in 2004 and has been since then been active as participant or consultant for many artists, organizations or research projects, among which the American Institute for Conservation (AIC), the Canadian Association for Conservation (CAC-ACCR), the Center for Art and Media Technology at Karlsruhe (ZKM), and the MOMA.
Florence Simard
Florence actively contributes to the cultural milieu of the Ottawa-Gatineau region, where she lives and grew up. She holds a BA in art and design, with a major in fine arts from Université du Québec en Outaouais (UQO). Through her arts practice, she imagines and shapes the real. She is interested in what is brewed up in the margins, in what swarms on the edges of order. Performative, stealthy and poetic interventions, which infiltrate and reactivate the everyday, particularly interest her.
ANNUAL REPORT
The Annual Report of 2021-2022 is only available in French. You can read it by clicking here.