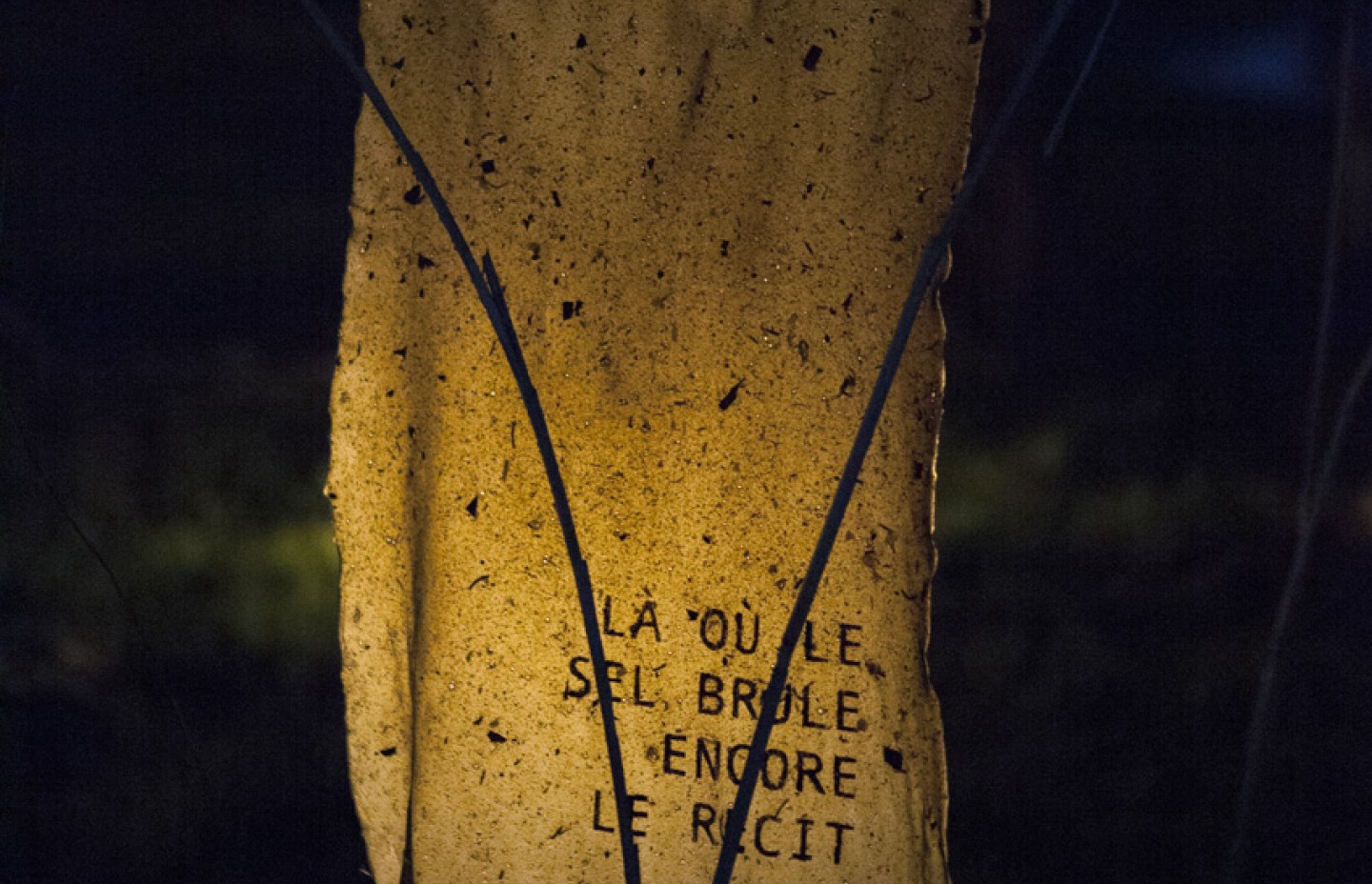 Marjorie Le Berre
Artist in residence
Residency
Marjorie Le Berre will present her work process in the form of a discussion and will share a homemade soup with the participants in the members' lounge of La Filature on December, 9, 2021 at 7PM.
Book a ticket here.
AXENÉO7 welcomes artist Marjorie Le Berre (Saint-Nazaire, France) for a research and creation residency from November 8, 2021 to January 8, 2022, as part of a partnership resulting from a cross-residencies agreement concluded between the Conseil des arts et des lettres du Québec (CALQ) and le Lieu Unique (Nantes, France).
"The course is built over time. Nothing is pre-written, the departure as well as the arrival are blurred, so that one can at any moment be free enough to branch off, and review the course from another point of view. Because this is also what her work is about: to travel, to rub shoulders with the outside, with the people who make it up." 
— Johana Simon
Marjorie Le Berre is a graduate of the Beaux-Arts d'Angers, DNSEP obtained in 2015; and a chemical engineer Option formulation (science of mixtures), obtained in 2001. She lives and works in the port city of Saint-Nazaire. Stories and displacements are at the heart of her plastic path. Oscillating between abstraction and representation, she uses a variety of techniques with the image of movement as her research object. She has presented her work in France, Trinidad and Tobago, Greece, and Bosnia-Herzegovina, and is currently benefiting from a residency in the framework of a France-Quebec partnership. Marjorie Le Berre is also a member of the Nantes-based collective Pratiques et Usages de l'Image (PUI), which organizes monthly meetings combining photography and the notions of city, territory and environment.