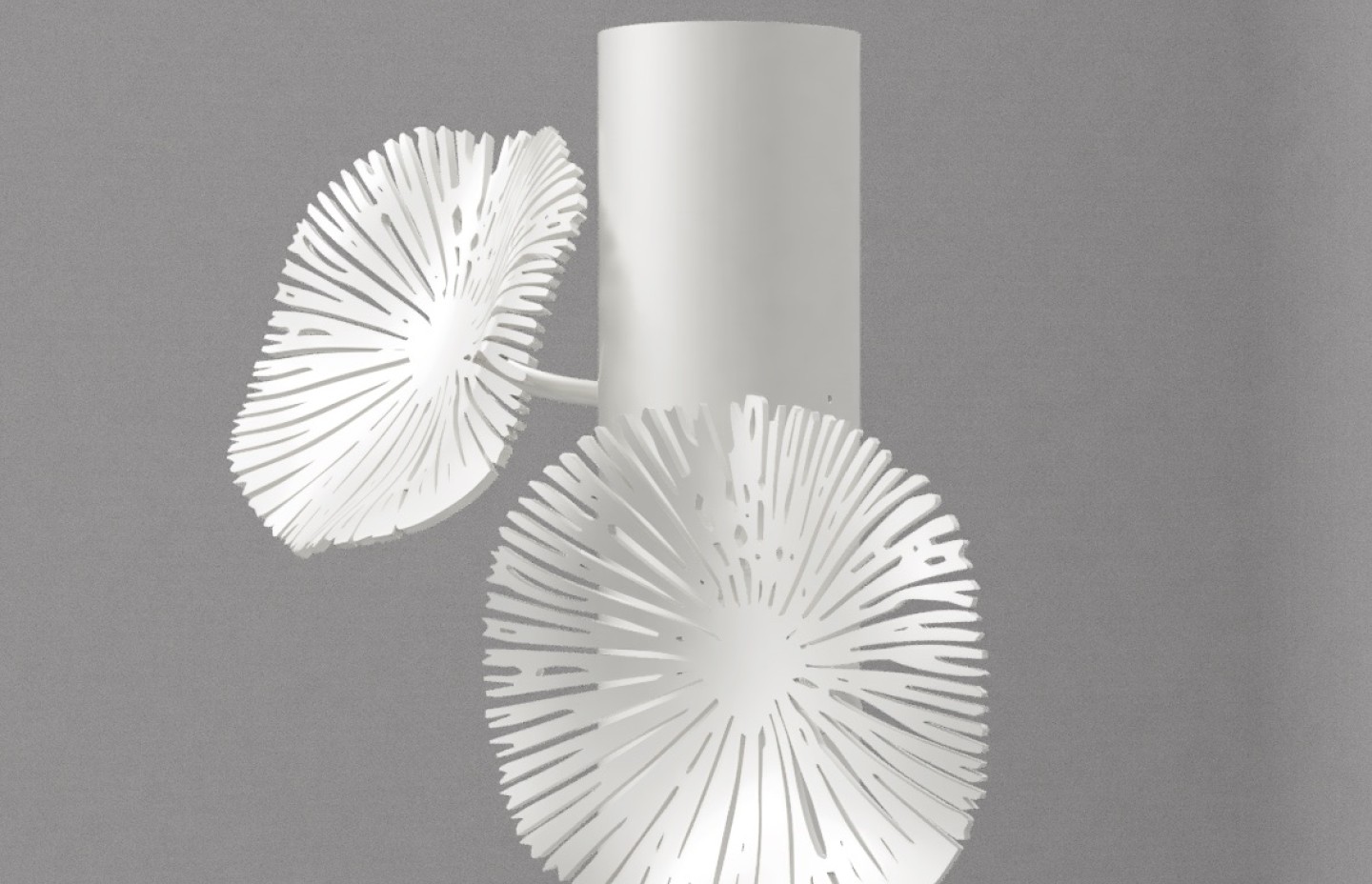 Les Radieuses / Cartographie de l'invisible
Annie Thibault
Public art

Summer opening

Artist talk
Annie Thibault's Les Radieuses / Cartographie de l'invisible is presented in the frontyard of La Filature by AXENÉO7 artist-run centre as a continuity of its Public Art Summer Programming and the 2022 edition of City of Gatineau's Sentier culturel, and is produced with the financial support of the Conseil des arts et des lettres du Québec and the Fonds de soutien à l'animation du centre-ville de Gatineau.
Annie Thibault is inspired by the movements generated by certain mushrooms when they experience extreme environmental conditions. She attempts to highlight the adaptability of these organisms, which are among the species with the greatest capacity to survive in the presence of toxic compounds. The tree-structured sculptural form, with branches reminiscent of mushroom spores, is a distinguishing feature of these organisms that the artist perceives metaphorically as "sacrificial flowers," sucking toxicity from the soil through underground root networks. Through its ecological imaginary, Les Radieuses / Cartographie de l'invisible marks the local geography of the Brasserie stream's banks, a site that was at the origin of Hull's industrial development in the 19th and 20th centuries, and which now reflects a rich and diversified cultural life.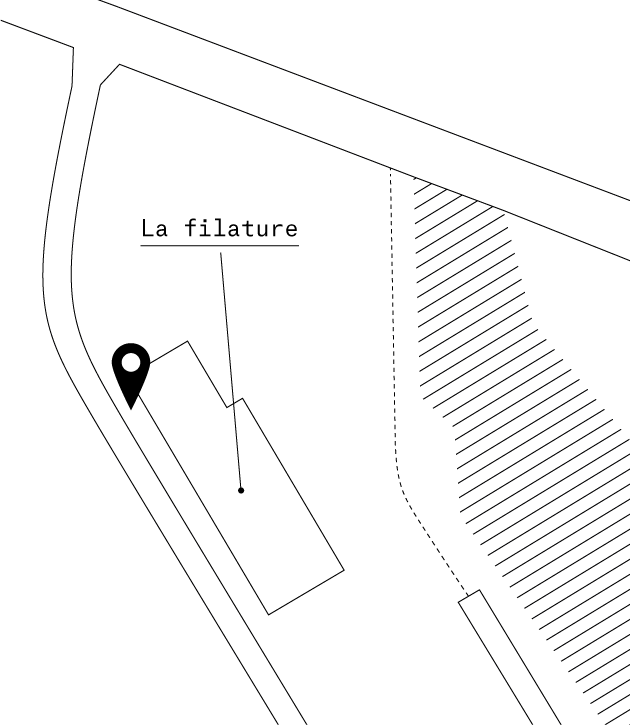 Annie Thibault lives and works in Gatineau (Quebec). She studied sciences before completing a BFA degree at Université du Québec en Outaouais (UQO) and a MFA at University of Ottawa. She is a recipient of numerous grants including the Claudia De Hueck Fellowship in Art and Science from the National Gallery of Canada (NGC). Thibault has completed permanent public art projects, exhibitions and residencies in biological laboratories in Canada, Barcelona, Finland and England. Her works are represented in numerous public and private collections including the Musée des beaux-arts du Québec (MNBAQ).
Inspired by an aesthetic in which art, science, and nature overlap, her multi-disciplinary practice includes drawing, sculpture, installation, photography, and video. By making use of the tools and technical resources of biological research laboratories and learning centers, she embraces organic matter itself as an artistic material, distilling it into a universe imbued with mystery. Her interest in the underground growth networks of mushrooms as interconnected ecological systems has led her to create works that in some ways question, both scientifically and artistically, the sensitivity of non-human life forms and the resilience of nature. She recently participate to La 8e Biennale nationale de sculpture contemporaine (2018) and her exhibition La Chambre des cultures, foraging in Time and Space presented at Carleton University Art Gallery (CUAG, 2017) has been awarded this fall for the Exhibition of the Year: Budget under $20,000—Monographic by The Ontario Association of Art Galleries (OAAG).
Annie Thibault thanks AXENÉO7, the Fond d'animation de la Ville de Gatineau and the Conseil des arts et des lettres du Québec for their financial support.