AXENÉO7's team at Papier Contemporary Art Fair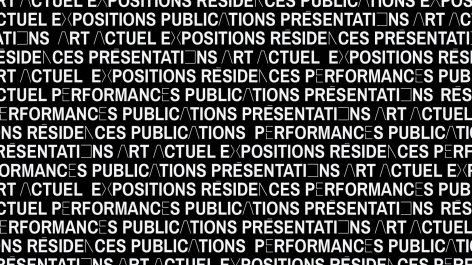 Wednesday, September 21, 2022, on the occasion of the opening of Maude Bernier Chabot's exhibition, the AXENÉO7 team launched the center's digital bookstore.
The bookstore
AXENÉO7 is committed to disseminate contemporary art, including by the means of publications. In 2021, the centre started making available works published by AXENÉO7 and consigned artists' books and specialized magazines in its bookstore, located at the centre. One year later, we are proud to present the digital version, which opens up beyond the community, offering a digital and physical shop, as well as opportunities of consignment and editorial collaborations. This is a space dedicated to showcasing the literature that emerges from the centre's projects and encouraging independent publishing projects in the current art milieu.
The library
Since its creation in 1983, AXENÉO7 artist-run centre has hosted and exhibited the work of artists from here and abroad. With each of their stays, the centre has gathered various publications: monographs, artists' books, exhibition catalogs, specialized magazines, and many others. In addition to the publications it has archived over the years, AXENÉO7's library holds all the publications it has published since the centre's founding.  It is set up in the Member lounge of La Filature, a space that the centre shares with DAÏMÔN. The library is opewn to the public for consultation.