Launch of Caroline Monnet — Heavy Material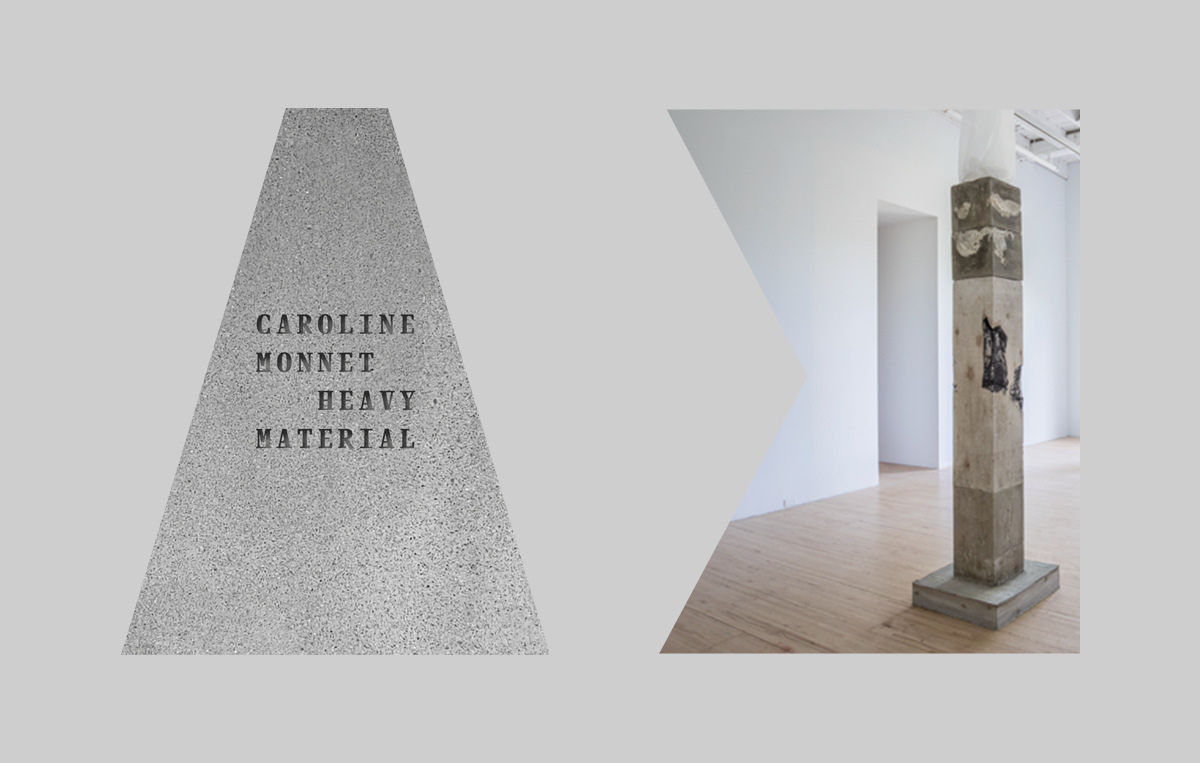 AXENÉO7 is launching the monograph Caroline Monnet - Heavy Material at Papier Art Fair on Friday, August 26 from 2-3:30pm in the artist's gallery booth: Blouin Division. The monographs will be for sale for $350 and include a laser-cut paper work by Monnet entitled A Closer Look (2022). The artist will be on-site to sign purchased monographs.
Buy tickets by clicking here.
Caroline Monnet — Heavy Material
Co-published by AXENÉO7 and Walter Phillips Gallery, Caroline Monnet – Heavy Material is the first monograph on the Anishinaabe-French artist and filmmaker's work. The publication primarily focuses on Monnet's first two major solo exhibitions, Standing in the Shadow of the Obvious curated by Stefan St-Laurent and presented at AXENÉO7 in 2016; and Like ships in the night curated by Peta Rake at Walter Phillips Gallery and presented in 2018. Featuring texts by Julie Nagam, Peta Rake, Guy Sioui Durand, and Stefan St-Laurent, the publication is available in two formats; a free, downloadable PDF version accessible on both institutions' websites from August 25, 2022, and a limited-edition publication. The full-colour, hard copy version includes a specially-produced cover in concrete, as well as a removeable, signed and editioned artist multiple by Monnet in an edition of fifty copies.
Biography
Caroline Monnet is a multidisciplinary artist from Gatineau based in Montreal. After studying sociology and communications at Ottawa University and Grenade University, she pursues a career in visual arts and cinema. Her work makes use of industrial materials, mixing visual vocabulary of traditional cultures with popular contemporary imagery to create hybrid forms with a unique aesthetic, close to abstract modernism. Her work have been presented at the Whitney Biennial, New York; Toronto Biennial of Art; Walter Phillips Gallery, Banff Centre for Arts and Creativity; AXENÉO7 artist-run centre, Gatineau; the Winnipeg Art Gallery; the Musée National des Beaux Arts de Québec, Arsenal Contemporary Art, New York; KADIST, San Francisco; Sundance Film Festival; the Festival de Cannes; the Toronto International Film Festival (TIFF); Palais de Tokyo, Paris; the Haus der Kulturen Der Welt, Berlin the Schirn Kunsthalle Frankfurt; the Musée d'art Contemporain de Montréal and the Montreal Museum of Fine Arts. She is a recipient of the Hopper Prize (2020), the Prix Pierre-Ayot (2020) and Sobey Art Award (2020). Her work is in the collection of the Musée national des beaux-arts du Québec; the National Gallery of Canada, Ottawa; and the Musée d'art contemporain de Montréal. She is represented by the galerie Blouin Division, Montreal.