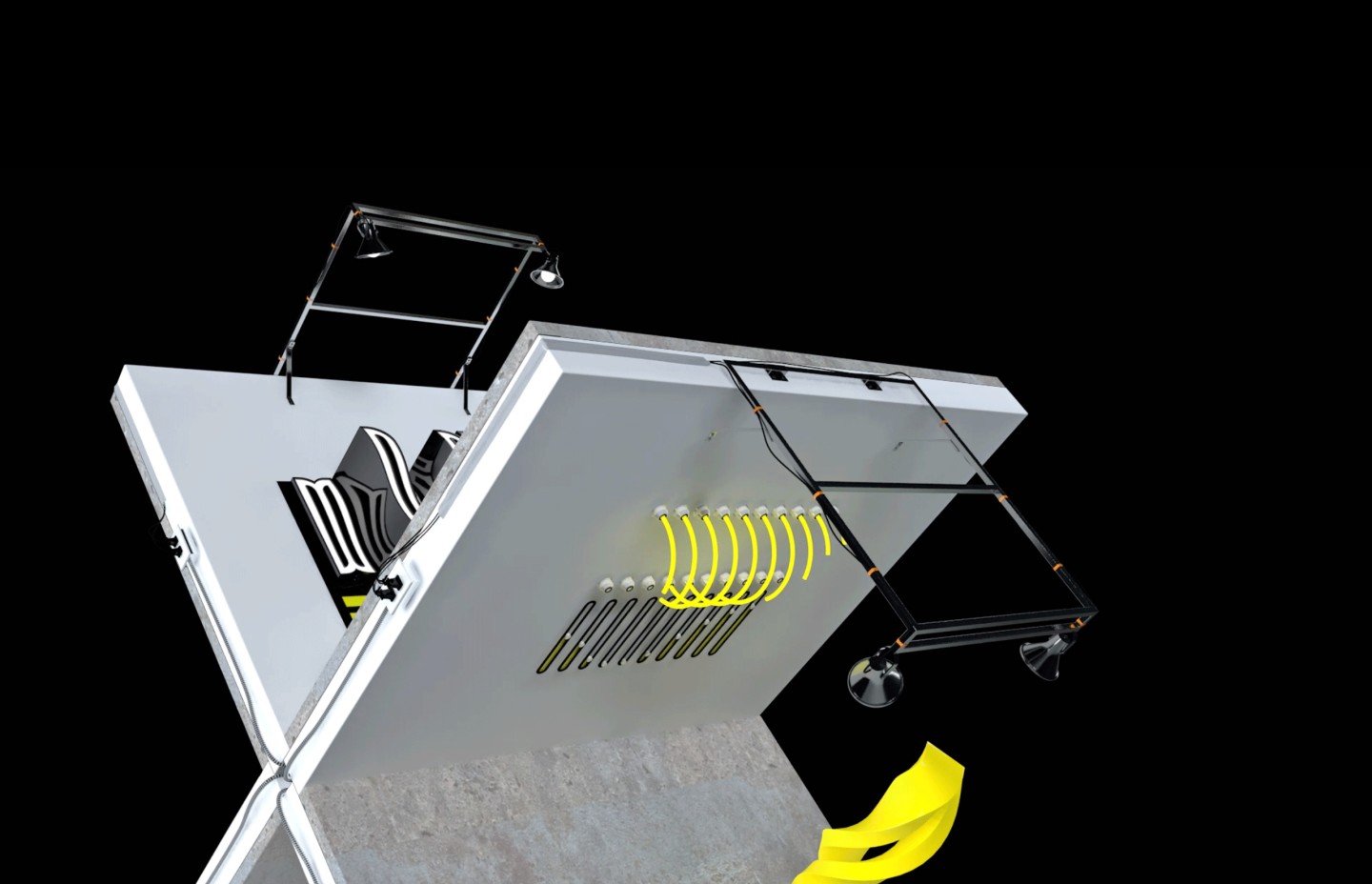 +
Philippe Internoscia
Exhibition
Exhibition resulting from the program Autorésidences.
Autorésidences is a remote residency program created by the AXENÉO7 artist-run centre in the exceptional context of the COVID-19 pandemic to continue to support research and development of current art practices.
+ is presented as a virtual solo exhibition. Using the unique capabilities of the 3D environment, Internoscia questions the limits of this physical world by seeking anchor points in order to establish a dialogue between the graphical interface and is artistic practice. The CG galleries of + unfold in cruciform geometric kinetics and offer an immersive experience different from that offered by institutions. The gallery, made up of four micro-spaces, turns on itself in an incessant movement.
Philippe Internoscia creates hyperrealist 3D facsimiles of banal and surreal objects in order to subvert the heteronormative categorizations of the material world through the animation of queer objects. Internoscia's works use dreamlike environments and figures to take advantage of the creative potential of physical and digital three-dimensional spaces. Icons and humour are often included in his scenes in a surrealist manner. Philippe Internoscia has also participated in artist residencies throughout Canada, Germany and Japan, and has exhibited his work in Canada and abroad in Brazil, Germany, Japan, and the United Kingdom. He has received travel and research-creation subventions from many institutions.