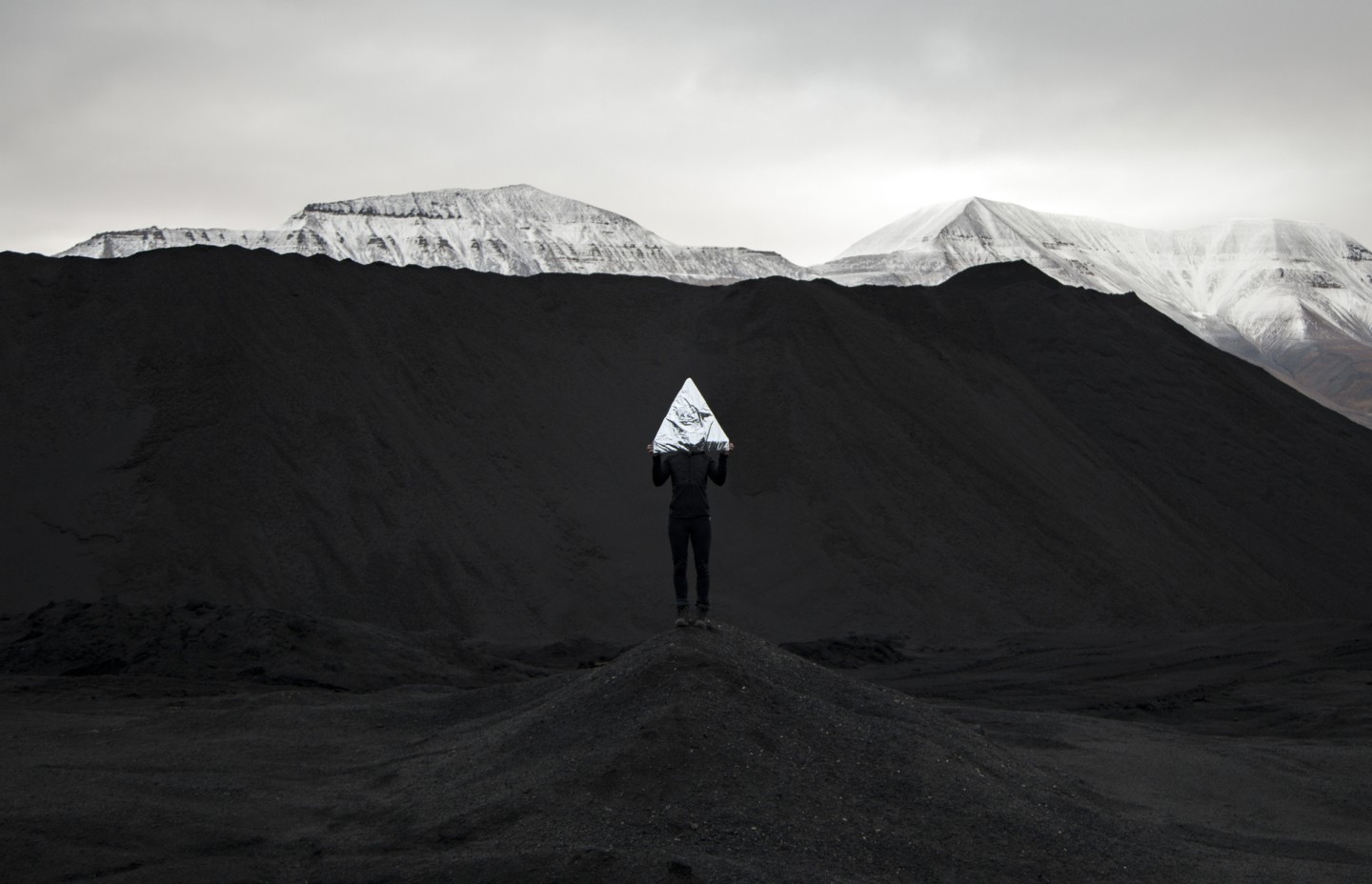 Under the Suns
Amélie Laurence Fortin
Exhibition
For her exhibition Under the Suns, Amélie Laurence Fortin took the challenge to develop a body of work inspired by the Arctic Circle where she spent 20 days last October. While the Nordic landscape has been approached for the past few years in her work, she felt the impulse to go back on an adventure, transforming her memory and undertaking the production of a first audio work — building new forms became a natural necessity.

The thundering underwater sounds of glaciers or cosmic rocks, thrown on a frozen lake, the silence of the 80th parallel north, and the technical impossibility of recording the sounds of the northern lights are some of the starting points for the works produced especially for AXENÉO7.

As if the exercise of translating sound in real-time to imagine forms, to dissect unknown phenomena to deduce negative spaces between the waves had inevitably allowed an immersion in the infinitely large, and the infinitely small. Each work of Under the Suns is therefore a chapter constructing a kind of improbable and enthusiastic intergalactic narrative between Art and Science in the form of sound sculptures, architectural interventions, photographs, as well as many other works that will be produced with intensity until the day of the opening.
Amélie Laurence Fortin holds an MFA from Université Laval and is a multidisciplinary artist who lives alternately between Quebec City and Warsaw. Her work has been shown in group and solo shows and in fairs and festivals in Canada, Europe, Mexico and Brazil. Since 2010, her work has drawn considerable attention, notably at Manif d'art 5 (Quebec City, 2010), VU PHOTO (Quebec City, 2012), Centre Bang (Chicoutimi, 2013), the Kraków Museum of Contemporary Art (2013), Museum de Arte (Belem, Brazil, 2014), Sporobole (Sherbrooke, 2014) and Galerie B-312 (Montreal, 2016). She has participated in The Arctic Circle residency, a 20-day sailboat journey around the arctic polar circle in 2017. Since 2014, she has also taken on the position of Director at the artist-run centre Regart in Lévis.