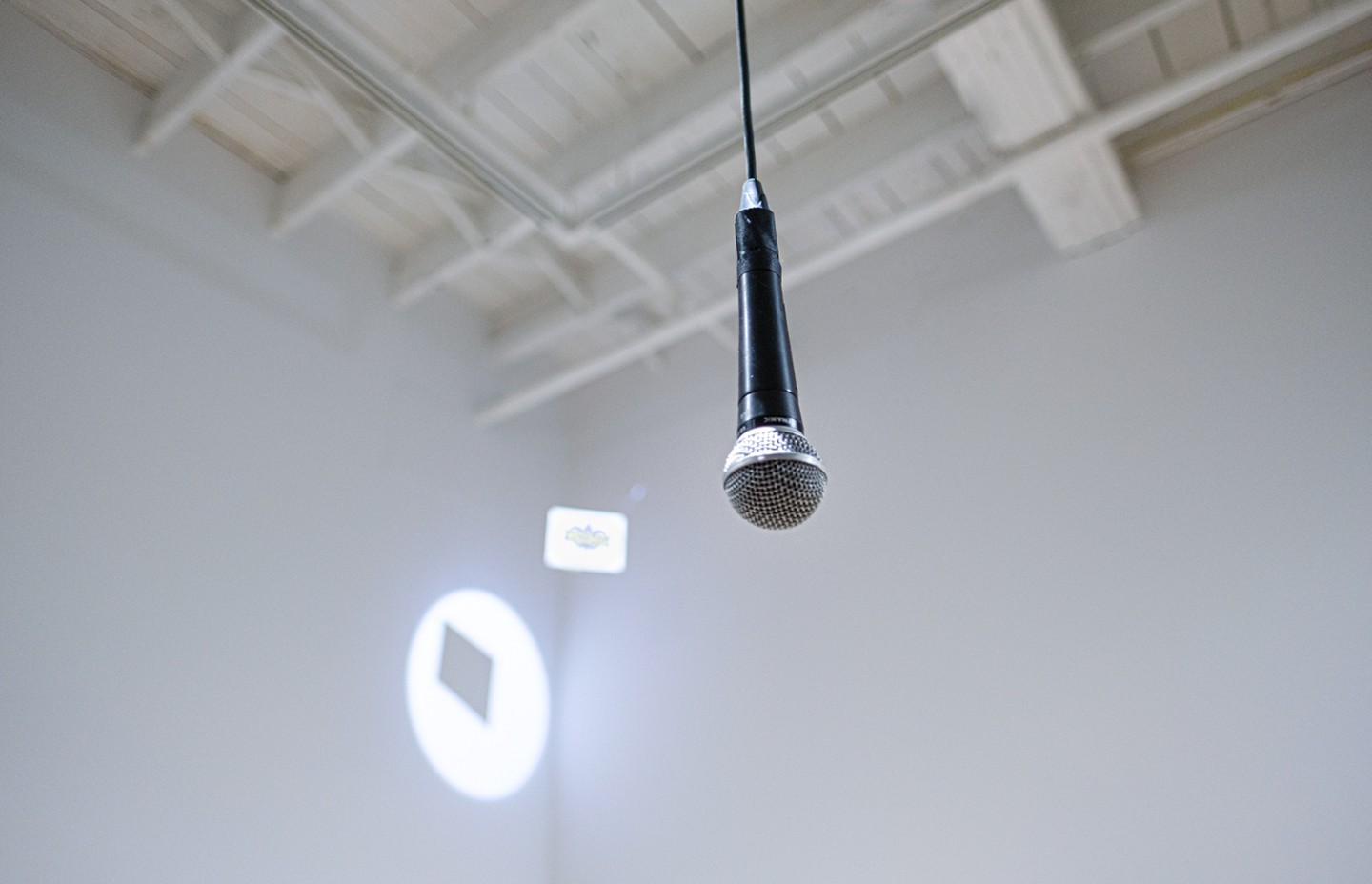 Obviously
Isabelle Pauwels
Intervention
Isabelle Pauwels' Obviously installation is presented at La Filature.
Installation resulting from the program Autorésidences
Autorésidences is a remote residency program created by the AXENÉO7 artist-run centre in the exceptional context of the COVID-19 pandemic to continue to support research and development of current art practices.
Obviously (2021) is a sound installation featuring a fictional conversation between a WWE executive (based on Stephanie McMahon) and a debuting performer (based on Ronda Rousey), about the latter's Wrestlemania entrance. Wrestlemania is an annual sports-entertainment extravaganza staged by the WWE, the world's leading professional wrestling promotion. The event often makes the top 10 on Forbes' list of the most valuable global sporting events. 
Isabelle Pauwels is currently based in Montreal. She received a BFA from Emily Car Institute of Art and Design (Vancouver) in 2001 and MFA from the School of the Art Institute of Chicago in 2006. In 2009 she was the inaugural winner of the Brink Award, granted to an early-career artist working in Washington (Oregon) or British Columbia. In 2013 she was a finalist for the Sobey Award. Recently Isabelle has exhibited at the Musée d'art contemporain de Montréal (Montreal) and at the Experimental Media and Performing Arts Centre at Rensselaer Polytechnic Institute (Troy, New York).