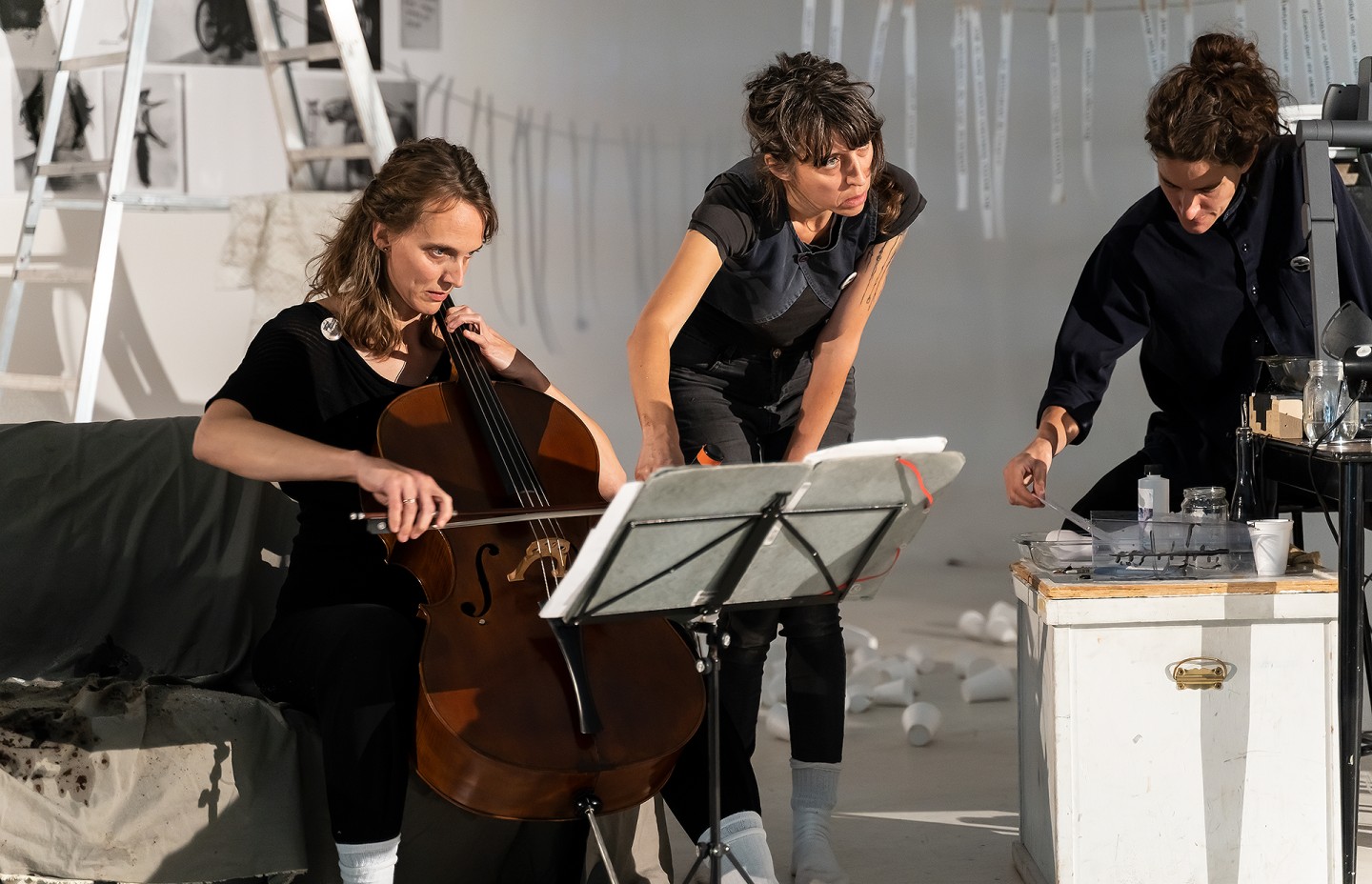 Le show sur l'effondrement qui n'aura pas lieu
Bureau de l'APA
Performance
The performance Le show sur L'Effondrement qui n'aura pas lieu will take place at AXENÉO7 on Wednesday, November 2, 2022, at 7:30PM.
This performance arose from a series of imponderables and accidents, in the image of the Bureau de l'APA's work. Following the plot of the artist's book L'Effondrement: compte-rendu by Stéphanie Béliveau and Laurence Brunelle-Côté, Le show sur L'Effondrement qui n'aura pas lieu is a group performance based on a text by Alain-Martin Richard, who kept a journal for several months around the idea of our civilization's collapse, but also about all our daily collapses. This is a hybrid stage performance in which the text is put under tension in the space by way of poetic actions.
Bureau de l'APA
The Bureau de l'APA (Quebec City) is an undisciplined DIY performing art company whose aim is to bring together artists from all fields to work on atypical creative projects.
Alain-Martin Richard
Alain-Martin Richard is performance and manœuvre artist who has presented his works in North America, Europe and Asia. In parallel to his artistic endeavours, he also works as a curator, art critic and essayist. His articles on theatre, performance, installation and the manœuvre have been published in many magazines. A former member of the collectives Inter/Le Lieu, The Nomads, Folie/Culture, he is currently still implicated with the Les Causes perdues in©. His productions often cut across several planes of reality such as in Atopie textuelle (2000), Le chemin pour Rosa (2006), Le bloc que j'habite (2014) and Trou de mémoire (2015-2017).