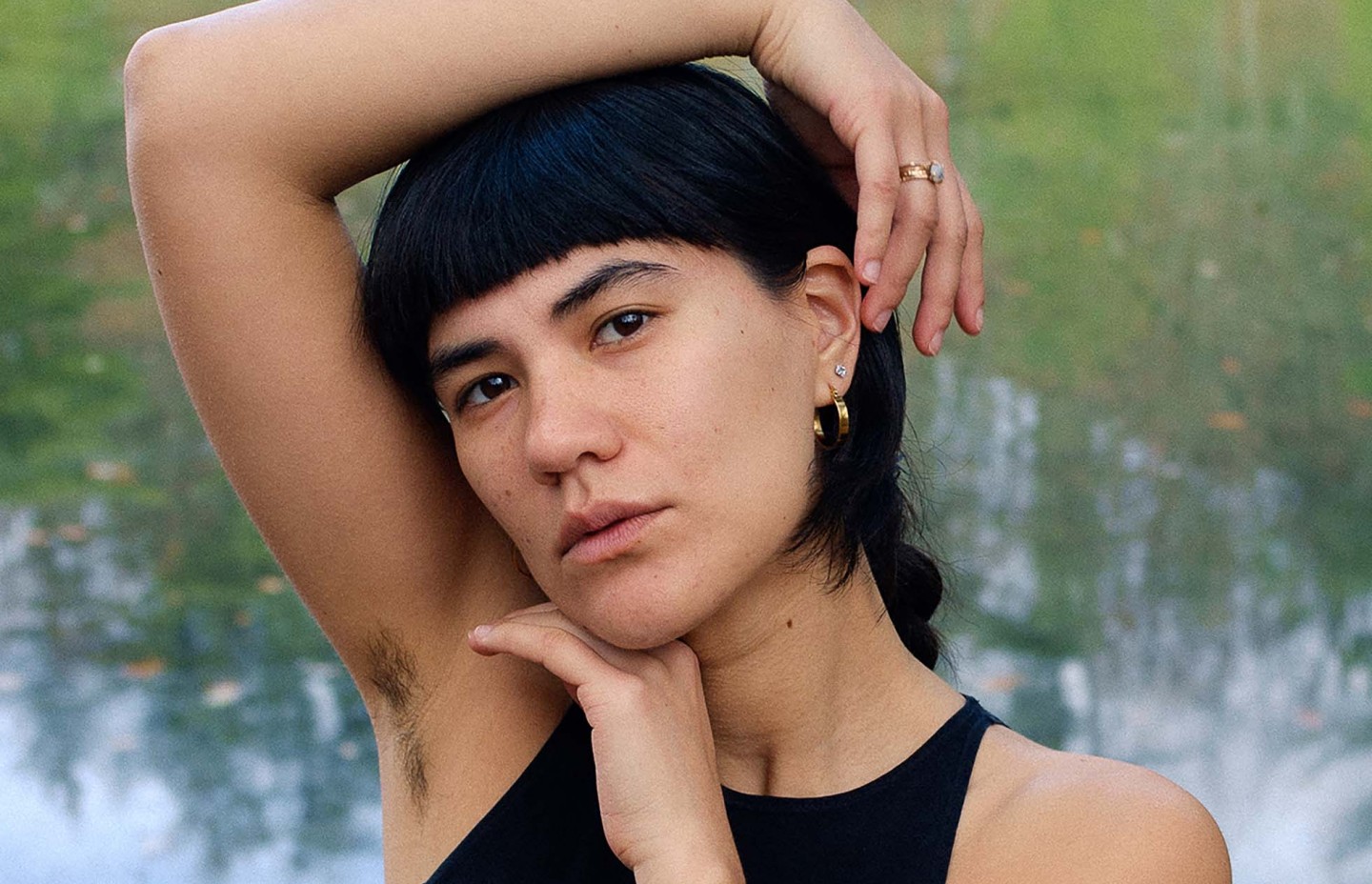 Journal d'enfance
Yolande Laroche
Performance

Réception d'ouverture
On the occasion of AXENÉO7 summer opening and the launch of Espace magazine n°131: "Voix — Voices", the singer and multi-instrumentalist Yolande Laroche will perform her piece Journal d'enfance from 9PM on July 6, 2022 in La Filature's courtyard (80, Hanson).
A classically trained clarinetist, Yolande Laroche is pursuing an experimental and evocative solo project. The music fuses traditional instrumentation with real-time effects to build dynamic mantric layers that oscillate between consonance and cacophony.
Yolande is a highly skilled multi-instrumentalist and vocalist who uses extensive techniques to modernize, and sometimes stray away from her formal training. Her live performances are based on weaving layers of clarinet, synthesizer and voice to create textural soundscapes that carry one elsewhere.
Yolande Laroche is a Canadian clarinetist, keyboardist, singer, songwriter and composer of French and Taiwanese descent based in Gatineau, Quebec. She holds a Bachelor of Music degree and a minor in Arts Administration from the University of Ottawa and teaches with Orkidstra, an organization that uses the language of music to teach underprivileged students to become better global citizens. She has been a clarinetist in the Governor General's Foot Guards Band since 2009.
Contributing her skills as a classically trained clarinetist to contemporary music, Yolande also works as a touring and studio musician, and she has accompanied Tess Roby, Rayannah, Nick Schofield, Luka Kuplowski, Scattered Clouds and Cedric Noel. She is a core member of the Ottawa art-rock band Pony Girl and the evocative experimental project mal/aimé. She is also working on a full length album with her pop project Orchidae.