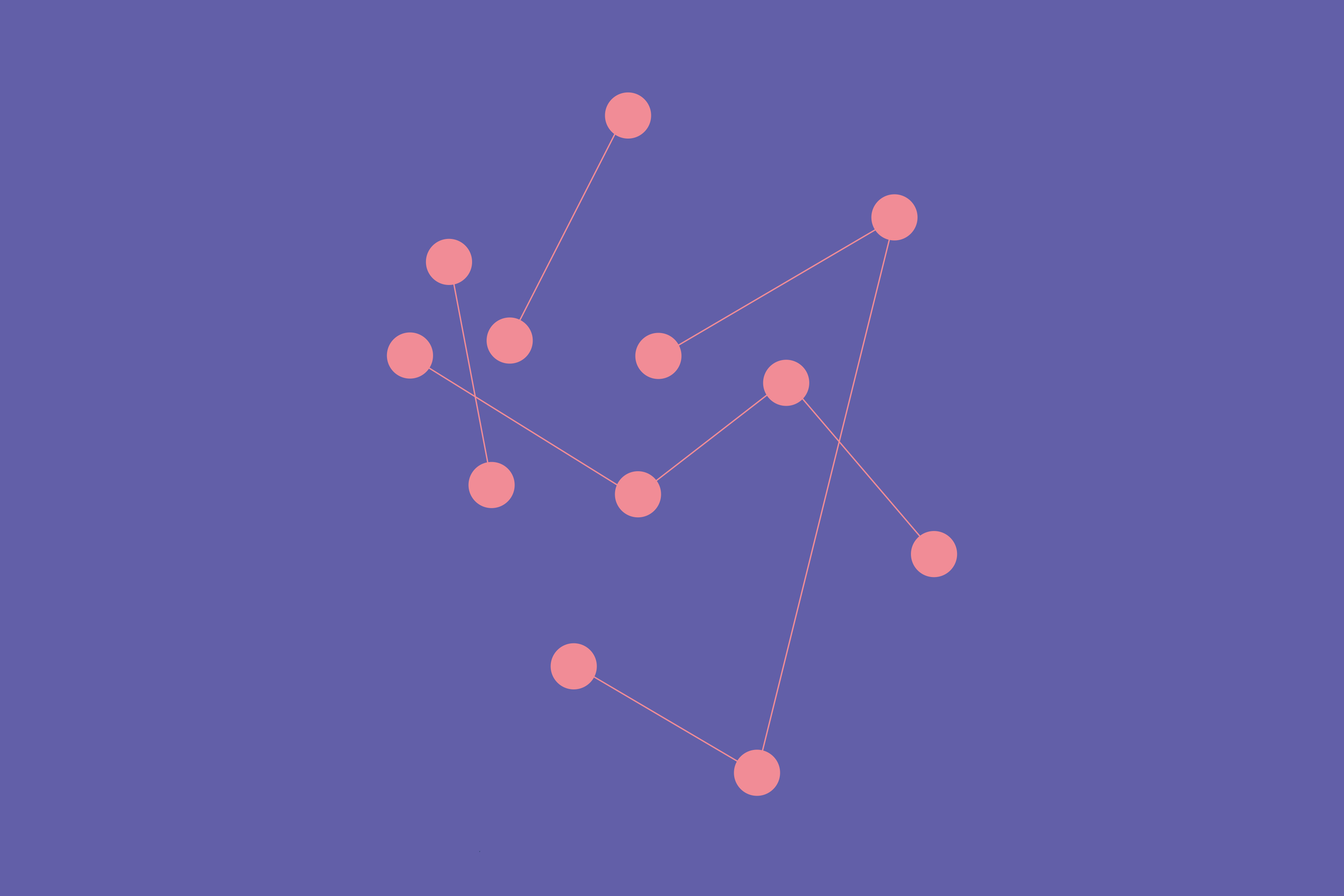 appairage, peering, pairing
Group exhibition
Exhibition
Opening night on October 16, 2022 from 7PM to 11PM.
Music by DJ Rodrigo Medrano
Free entrance
Cash bar — Card only
Free parking
appairage,
peering, pairing
appairage, peering, pairing is a group exhibition curated by the artist-run centre AXENÉO7. Devised in 2019 under the title Partition(s), the project's aspiration was to foreground artists in their relationship to a tangible creation process and their interest for raw materials and artisanal gestures. The attention was directed more towards the production process than to the work itself.  Though the pandemic hiatus suspended this intention in its budding stage, it did however make it possible to allow these gestures to grow in the private sphere, thus rendering the initial intention obsolete.
The project seeks to be in contemporaneity with the original, albeit guided by the same project protocol spirit: to exhibit works in their raw state, without putting aesthetics at the core of the discourse. The unexpected dissemination of these works, transposed directly from the studio to the exhibition space, provides a promiscuity with the viewers, thus creating a privileged, intimate relationship.

The collaborative principle envisioned at the outset is also reinterpreted. Six artists, who the centre invited, are called upon to invite one of their peers. appairage, peering, pairing is a collaboration between the centre and its milieu, thereby creating a voluntary indistinctness between the artist and curator. The ambiguity of the invitation highlights the connection narrative—at the heart of the artist-run centre—rather than the institutional choice. The links forged by the artists give the impression of a self-formed, spontaneous curatorship, an affective curation, one of sharing and gratitude.
Dexter Barker-Glenn
Dexter Barker-Glenn is a multidisciplinary artist based in the unceded territory of Tiohti:áke (Montreal) and Tkaronto (Toronto), who has recently completed his undergraduate degree in Studio Arts with a minor in Computer Science at Concordia University. Dexter is interested in the products of intersecting desires, offering objects stuck between multiple functions. Often contrasting industrial and handmade production, his work questions the limits of the personal and intimate. Among other exhibits, Dexter has shown work at Bradley Ertaskiran, Project Casa, and Livart in Montreal and The Plumb in Toronto.
Manuel Bisson
Manuel Bisson lives and works in Montreal. Two disciplines primarily stand out in his artistic approach, namely painting and digital drawing. He obtained his BFA from UQAM in 2011. Since then his work has been presented in several solo and group exhibitions.
He has participated in the contemporary art fairs PAPIER, editions 14, 15, 16, 19, at the Fac de St-Lambert as well as in numerous auctions in artist-run centres; including CLARK gallery, B-312 gallery, Centre CIRCA and L'Écart. In addition, his work has been exhibited in several cultural centers in Canada and in Italy. His work has recently been shown at the Delphian gallery and with Artistellar, both in London, UK. He has also been published in ArtMaze magazine in London and in the FOA book in Dallas, Texas.
Emma Cross
Emma Cross lives and works in Montreal.
Ella Gonzales
Ella Gonzales is a Filipina-Canadian artist working between painting and Computer-Aided Design programs, as led by her interest in space making. Her work has recently been shown at the Southern Alberta Art Gallery, Lethbridge; Hunt Gallery, Toronto; Modern Fuel Artist-Run Centre, Kingston; and the plumb, Toronto. Gonzales holds a Master of Fine Arts Degree in Studio Art from the University of Guelph and was the recipient of the 2021 Nancy Petry Award in painting.
Jean-Philippe Harvey
Jean-Philippe Harvey is a painter born in 1984. He currently lives and works somewhere with his spouse and their son.
Jenna-Katheryn Heinemann
Jenna-Katheryn Heinemann's practice engages with challenging normativity through pieces that conceptually speak to themes of objecthood, the built and natural environment as well as alternative forms of kinship. These concepts stem from life experiences and feelings. Through her work she aims to challenge representational forms through abstraction, as a way to deconstruct one's familiarity and relationship to ideas and objects. Jenna seeks to communicate these experiences by engaging with others through forms and material that could lead them onto these concepts.
Gérald Lajoie-Restrepo
Gérald Lajoie-Restrepo is a multidisciplinary and interdisciplinary artist of Canadian-Mexican nationality (French settler and second generation Indigenous Mexican immigrant), based on the unceded Kanien'keha:ka territory of Tohti:áke also known as Montréal.
Mainly using textile and wood, they create abstract, semi-functional works. Lajoie's patchwork panels suggest that light may be used as a material and be part of the composition, while their sculpture work relies on representationality to craft what we may relate to as furniture.
Their inspirations stem from historical themes, notably that of pre-Adamic civilizations, industrialism, socio-politics, semiotics, philosophical essays and more specifically, the design of furniture, interiors and architecture.
Gérald is interested in the traceability of existence, in the way objects register information though time.
By exploiting the aesthetic and intrinsic qualities of materials, they create a tension between familiarity and the unknown, casting light on our infrastructures of discernment.
Maxime Rheault
Maxime Rheault is a creative director, graphic designer & educator currently based in Québec City.
His practice is at the intersection of many disciplines, from creating visual identities to conceptualizing artist's books. Typography is a central element of is graphic work, which is characterized by a strong conceptual approach.
Cofounder of the design studio C R I T E R I U M in 2012, he also leads an exhibition space that presents the work of established and emerging artists.
He received many national and international recognition and his work has been presented in Québec, Montréal, Gatineau, Toronto, Berlin and Hong Kong.
Laurence Pilon
Laurence Pilon is an autistic artist based in Tiohtià:ke-Mooniyang-Montréal. Their pictorial and sculptural work proposes a speculative visibility of paleo-ecological compositions in the making, an imaginary space that they investigate from a queer-crip perspective. Pilon holds an MFA from the University of Guelph (2021) and a BFA from Concordia University with high distinction (2015). They have received several scholarships throughout their academic career, including the Joseph-Armand Bombardier Canada Graduate Scholarship (SSHRC, University of Guelph) and the Betty Goodwin Prize in Visual Arts (Concordia University). Their most recent solo exhibitions include A Scape Unnamed (Nicolas Robert Gallery, 2021), Holo(geo)bionte (Nicolas Robert Gallery, 2020) and It Once Was a Garden (McClure Gallery, 2018). Pilon's work is included in the collections of the Art Gallery of Ontario, Hydro-Québec, the Royal Bank of Canada and Medcan, among others.
Fatine-Violette Sabiri
Fatine-Violette Sabiri is a multidisciplinary artist who uses photographic, tactile and traditional craft mediums. Her practice is autobiographical, often based on specific personal narratives. Sabiri's body of work acts as storytelling, sometimes as a testimony to her own experiences of community and intimacy, other times as a gesture acknowledging the shifts in culture and tradition post-migration. Her photographs take multiple forms, existing as a hybrid of personal documentary images, commissioned portraits, and editorial fashion work. Throughout the varied disciplines and approaches in her work, she cultivates the importance of intuition, adaptation and humor.
Born in Casablanca, Morocco, Fatine-Violette Sabiri lives and works in Montreal (Quebec). She holds a BFA in Studio Arts with a Minor in Film Studies from Concordia University. Her work has been presented in several solo and group exhibitions, including at Joe Project (Montreal, 2022), The Plumb (Toronto, 2021), Le 18 (Marrakesh, 2021), Jedna Dva Tři Gallery (Prague, 2020) and Soon. tw (Montreal, 2017).
Bronson Smillie
Bronson Smillie (b.1992, Calgary, Alberta) holds a BFA in Painting and Drawing from Concordia University and currently lives and works in Montréal (Québec). His practice involves creating drawings and sculpture with materials that no longer fulfill their purpose within a late-capitalist framework.
Bronson recently presented a solo project, Tempo 85, for Espace Maurice (Montreal, QC) and was part of the 2022 Artch emerging artists cohort. In 2021, he exhibited work produced as part of the Petrohradská Kolektiv artist residency program, in Prague (Czechia). In 2020 and 2021, he was the curator of the visual arts programming for POP Montréal Festival. He is the recipient of grants from the Conseil des Arts et des Lettres du Québec and Concordia University. In early 2023, Bronson will be mounting a solo project for april april gallery (Brooklyn, NY).
Rebecca Storm
Rebecca Storm is a multidisciplinary artist with a specialization in painting and photography. Born on Vancouver Island (BC), she moved to Montreal in 2008 to study painting and obtain her BFA from Concordia University. Her work explores themes tied to the subconscious, trauma, memory, and impermanence. It has been donated for study and participation in the field of biomedical ethics; has been exhibited in London, Montreal, Sydney, Toronto, New York, Stuttgart, and Zurich; and has been published in Vice, Ginza, 032c, SSENSE, and VOGUE. She is an in-house contributor for Editorial Magazine.
Trigger warning: depiction of a knife.