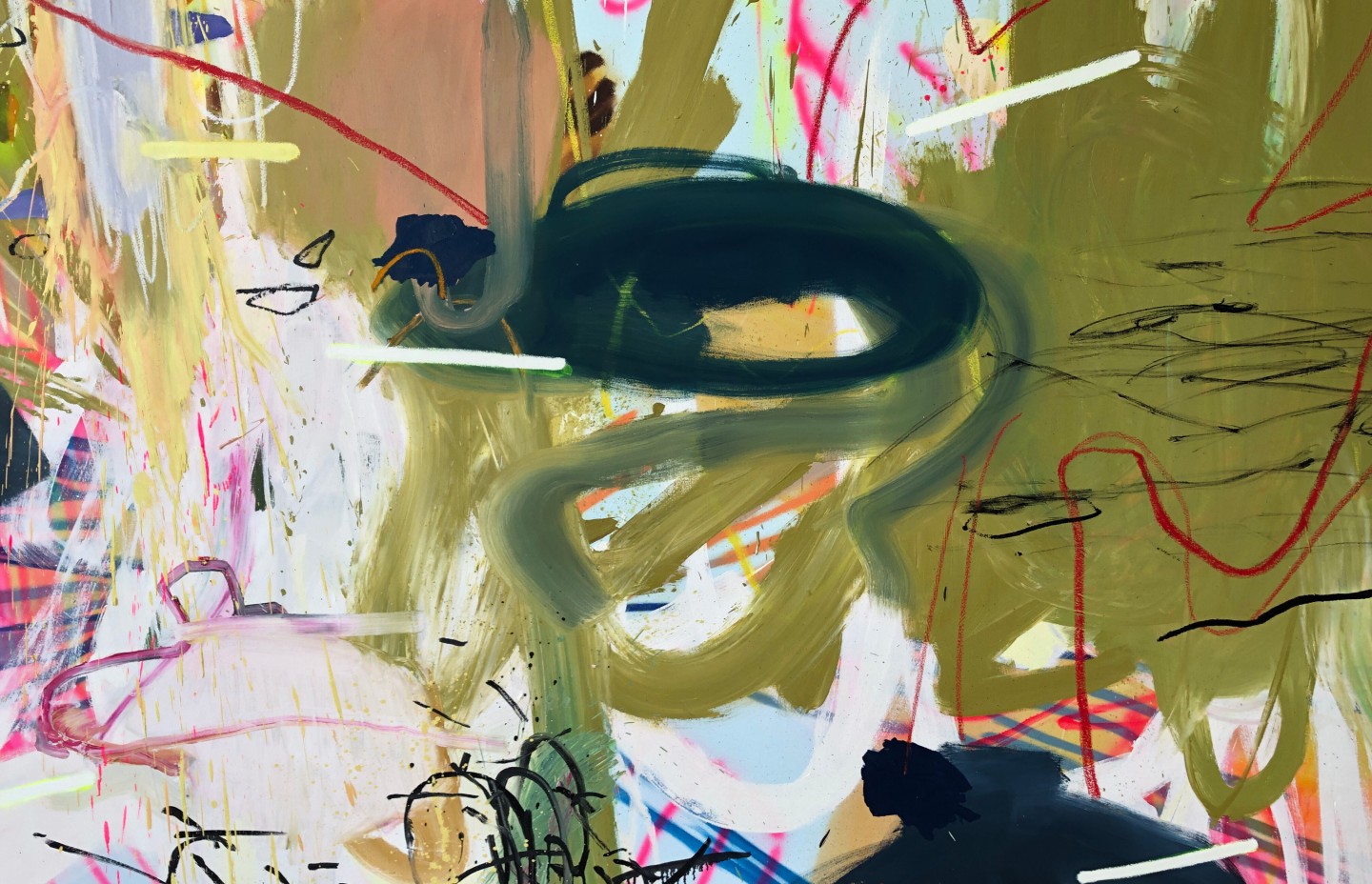 À perpétuité / In Perpetuity
Jennifer Lefort
Exhibition
"In perpetuity" signifies eternity: time without interruption or discontinuity. In Lefort's practice, perpetuity is defined by the constant renewal, inherent to the nature of abstraction. In hinting at a succession of (a)temporal markers, the instantaneity and spontaneous gestures present in Lefort's chromatic works tangibly transpose the effervescence of her intuitive and rhythmic actions. Temporality succeeds materiality in her creations. Lefort's pictorial and sculptural works reside at the limits of impulse and sensation — between expressionism and formalism.

The artist's paintings and sculptures articulate a material reflection of the time spent in the studio as moments of seemingly infinite duration. As such, Lefort's abstraction imposes a narrative of material transformation and formal experimentation, as well as innumerable combinations of techniques and chromatic variations.

In Perpetuity will be exhibited in AXENÉO7's three galleries, where Jennifer Lefort has created a meditative, immersive and interactive experience. The seat-like apparatuses upon which the visitors are invited to sit are mobile, and therefore interactive, allowing the viewers to pause, contemplate — to observe the works from various angles. The viewer is then invited to move or to "swing" between different perspectives on Lefort's visual — and temporal — voluptuousness

— Jean-Michel Quirion


Jennifer Lefort was born in Montreal and now works in Gatineau. Celebrated for her abstraction work, she was a finalist for the year 2018 for the MNBAQ Prix en art actuel. In 2016, she received the CALQ award for regional artwork of the year (Outaouais) for her exhibition: Le nouvel atelier, curated by Marie-Hélène Leblanc and presented at Galerie UQO in Gatineau. Other honours and distinctions include the Joseph Plaskett Foundation Award in painting. The artist recently completed a major residency in Los Angeles and presented solo shows in Montreal, Toronto and Miami, in addition to a site-specific installation at the Galerie du Nouvel Ontario (GNO) artist-run centre in Sudbury, as well as a temporary public art installation at the Musée d'art contemporain des Laurentides (MACLAU) in St-Jérôme, and an exhibition of new works in Basel, Switzerland. Jennifer Lefort is represented by the Mindy Solomon Gallery in Miami, and Division in Toronto.