Annual general meeting 2020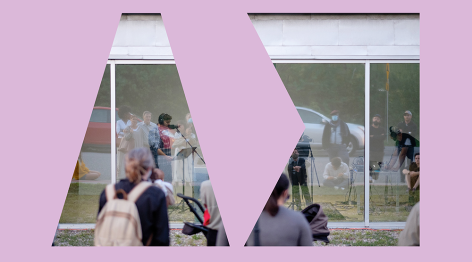 Wednesday, Oct. 28, 2020 at 6PM
2020 Annual General Meeting
The AXENÉO7 team is pleased to invite you to its Annual General Meeting (AGM) to be held virtually on Wednesday, October 28, starting at 6PM. Given the exceptional circumstances of the pandemic and to ensure the health and safety of all members, the meeting will take place on Zoom.

The AGM is an opportunity for the organization to review the year's achievements and activities and to present the Centre's future directions. It is also a time for members to discuss issues presented by the team and Board members.

Board vacancies
At this 36th Annual General Meeting, four vacancies will be presented by the Board of Directors to receive new nominations. Only members in good standing will be eligible to run for one of these positions.
Membership
To apply for or renew your membership, please write to us at communications@axeneo7.qc.ca and indicate the type of membership desired (regular, student, organization). You will then receive a digital invoice that you can pay directly through the Square app.

Through the annual membership, the member contributes to support the activities of the centre, in addition to promoting outreach and visibility platforms highlighting artistic practices and initiatives.

The member also obtains the right to vote at the annual general meeting; 30% discount on publications; 30% discount on subscriptions to Ciel variable magazine; access to the carpentry workshop (by reservation at communications@axeneo7.qc.ca and according to the conditions of the centre).
Book here
Kindly RSVP by Friday, October 23 on Eventbrite or by emailing us at: communications@axeneo7.qc.ca. Once registered, members will receive a confirmation email with the Zoom link, access code and the meeting documents.

Contact
Léa A. Gendreau
Coordinator, Communications and Publications
communications@axeneo7.qc.ca
(819) 771-2122