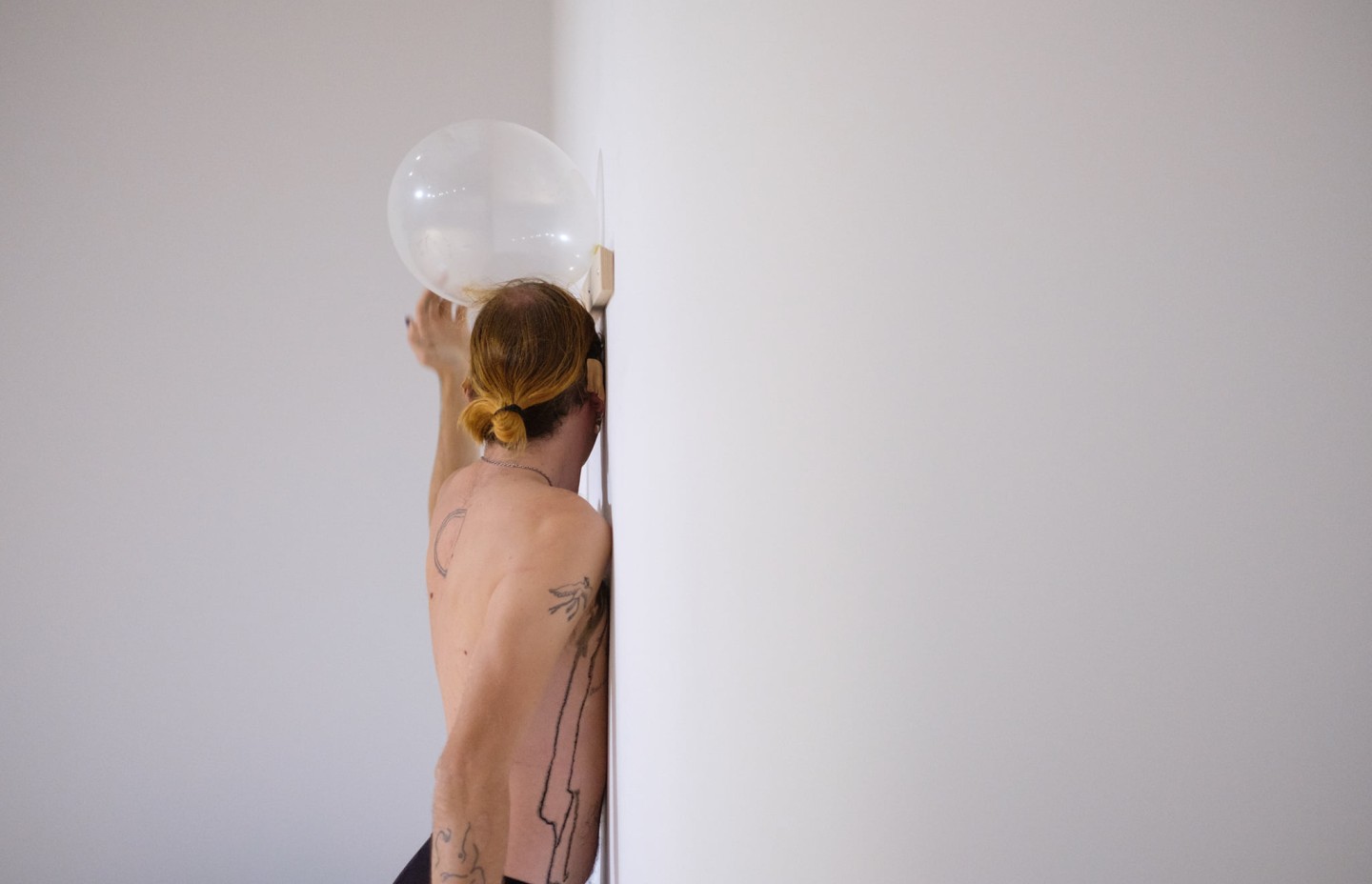 La sommation des acouphènes / A Quiet Life Under The Ground
Guillaume B.B.
Performance
Guillaume B.B.'s performance La sommation des acouphènes / A Quiet Life Under d'Emma-Kate Guimond is presented at La Filature.
La sommation des acouphènes / A Quiet Life Under The Ground (2021) is an erratic performative proposition about and with the stories of two spiders as a form of queer embodiment: the death of spider no. 16, Gaius villosus, and the tale that the philosopher Vinciane Despret told about the tinnitus that some arachnologists develop.
It's the scream of a spider / It's an experience that turned out badly / It's Gaius villosus / It's an animorph / It's a queer poem / It's a magic vibration / It's trans science fiction / It's the audible chaos of a body seeking to escape from a grammarless sound cacophony / It's an entity creating links of complicity with this other than human.
Guillaume B.B. is a Montreal-based artist whose practice focuses mainly on performance art and installation. Her group and solo work has been presented in a variety of venues and festivals (L'Écart, OFFTA, la Fonderie Darling, La RIPA — rencontre interuniversitaire de performance actuelle, and the Festival d'art performatif de Trois-Rivières). She has also presented in various alternative spaces in which she self-explores the performance medium and its potential for imposture and healing. Her presentations are indisciplinary performative statements that feature theatricality, irony and the voice. She uses an abundance of object-gestures to create spaces in which audiences can experience non-sense, an eruption of possible alterations to normative identifications. Her references and concepts occasionally dissolve into oblivion and aggregation. She neglects her back, voice and memory and takes the time to never be too prepared in advance.