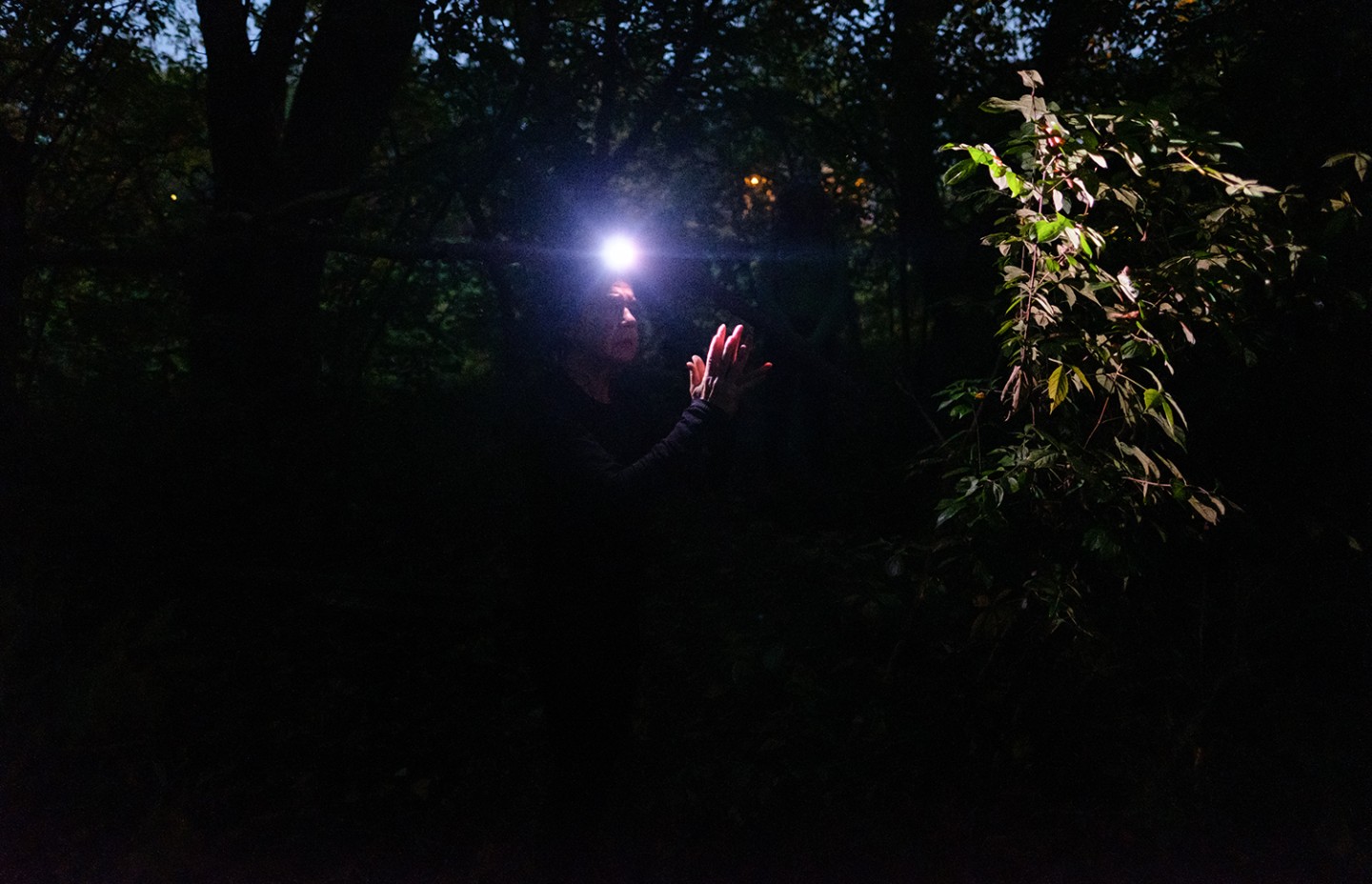 Horizons
Hélène Lefebvre
Performance
Hélène Lefebvre's performance Horizons is presented at La Filature.
Inhabited by darkness since the lockdown, I measure the borders of the void reaching out to the other in search of the now strange familiar. With my eyes open, my idle gaze does not know how to focus but rather merely senses the light. And yet, my breath assesses distance, trying to open up the space and perceive an experience of the human from nature.
Based in Ottawa, Canada, Hélène Lefebvre's practice is an inquiry into identity and alterity, all the while weaving links between visual art, culture, and society. The body in movement and sensorial active listening (epicentre of performance action) have been a sustained interest of hers for over ten years. Recently, her work has taken the form of performance, installation and video. Her practice in corporeality takes inspiration from studies in visual art, contemporary dance, and authentic movement, a form in which improvisation is central.
Hélène has presented her work at a number of exhibitions and performances in Canada (Ontario, Québec and Nova Scotia), Europe, Latin America and Asia-Pacific. She has received grants from the Canada Council for the Arts, the Ontario Arts Council and the City of Ottawa.