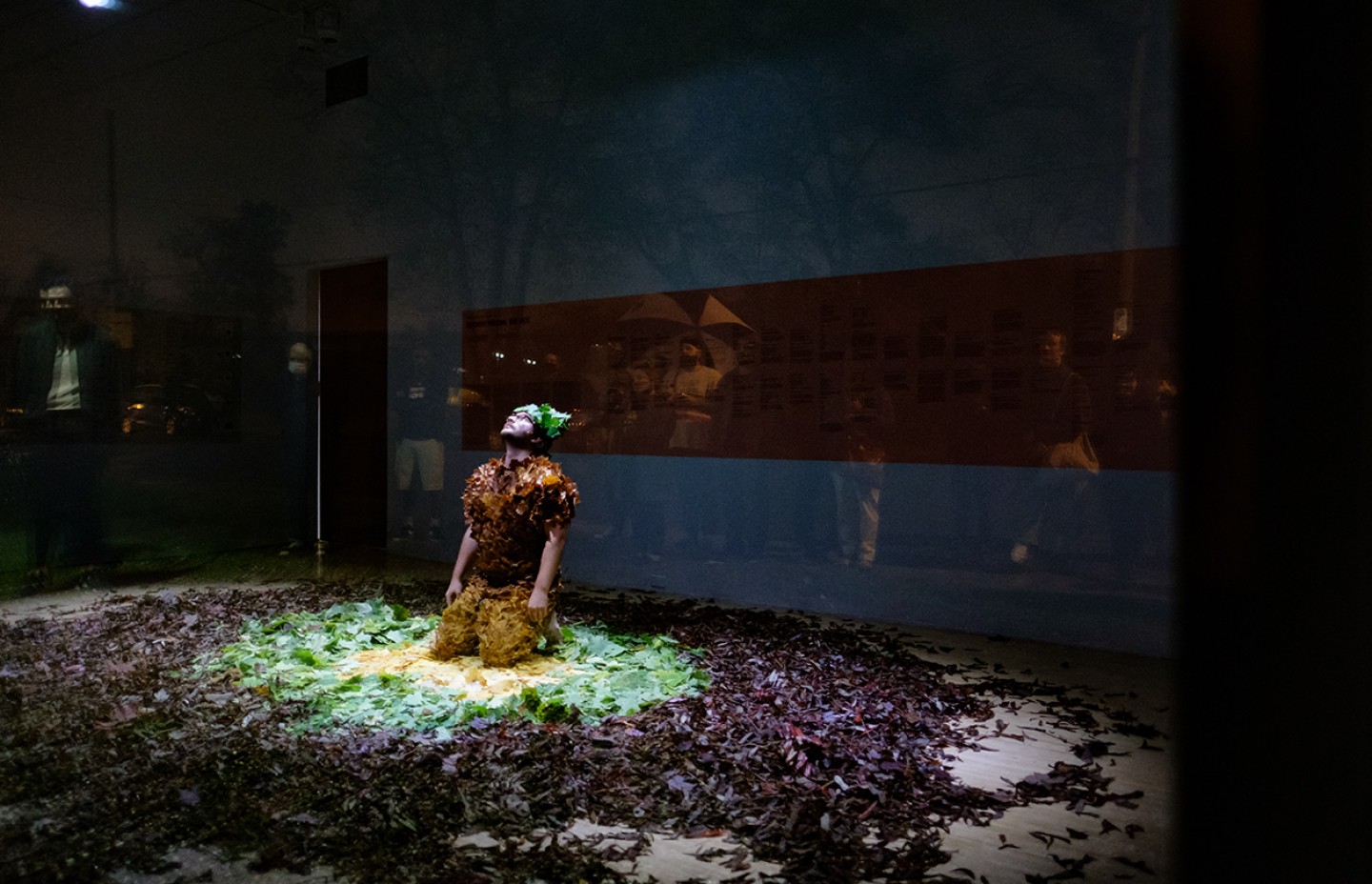 HOMMAGE À LA NATURE
Sébastien Gandy
Performance
Sébastien Gandy's performance HOMMAGE À LA NATURE is presented at La Filature.
The artist draws on the observation that Québec society is losing its cultural and social bearings with the drastic decline of Christianity in the province. In this context, he is interested in creating more inclusive rituals. As part of the PERF event, he will create a performance in order to pay homage to nature. Natural elements will be used to set up an installation in which the public will be able to move about before and after the presentation of the performance. Sébastien Gandy will activate the work for a brief ritual that viewers will only be able to observe from the exterior of the building by way of a window.
Sébastien Gandy is originally from the suburbs of Gatineau. He holds a master's degree in visual and media arts from the Université du Québec à Montréal. His interest lies in the artistic gesture as well as in the importance of the role that an artist can play in provoking social change. He sees his process as a narrative in construction. It begins with the making of objects in the studio that are then used to create artistic rituals. The artist of the collective imagination in order to develop an aesthetic both playful and destabilizing.