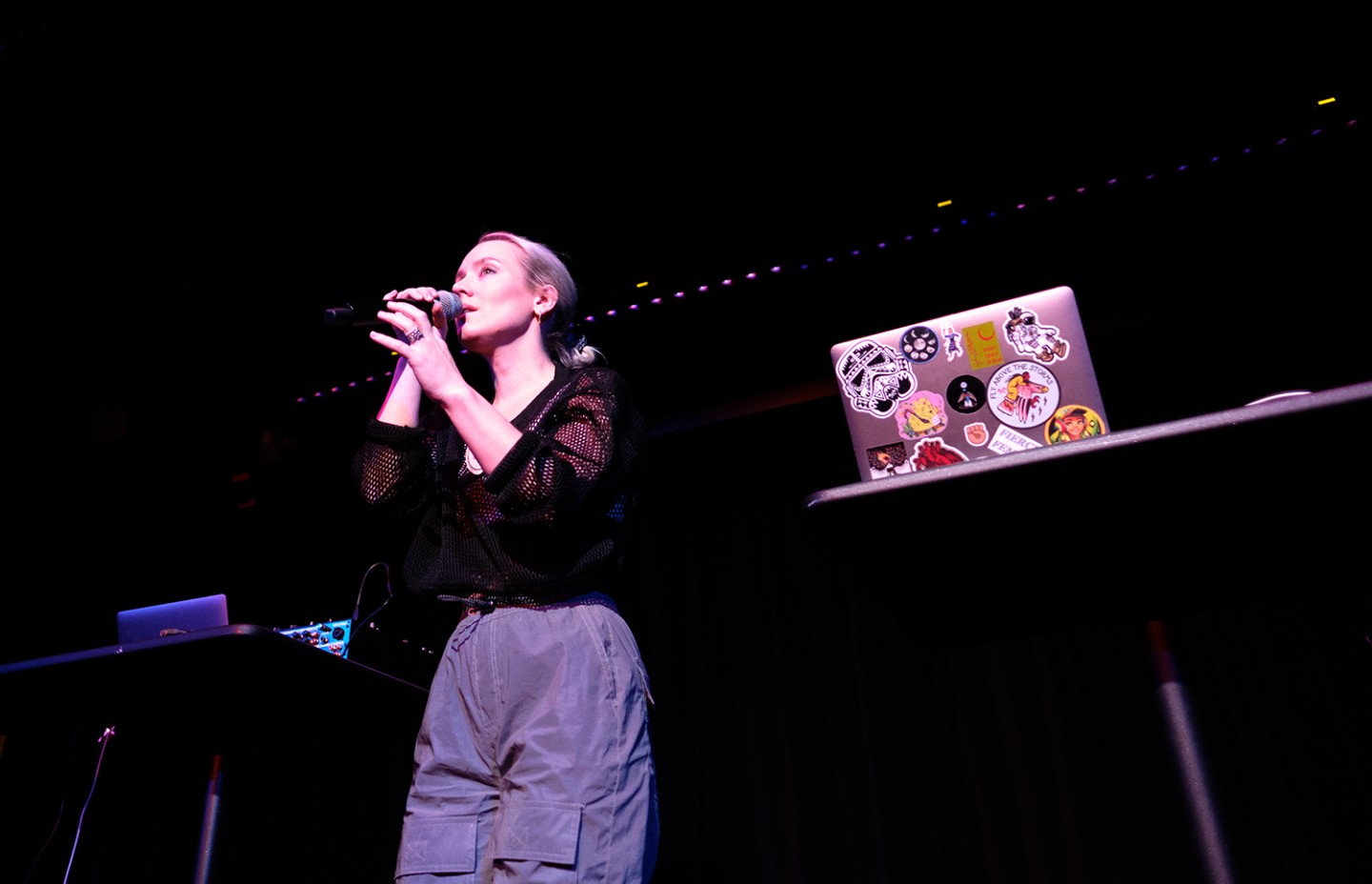 Dáiddadállu
Elle Márjá Eira
Performance

Residency

Artist's talk
Extra-muros performance at Club SAW
67 Nicholas Street, Ottawa (Ontario), K1N 7B9
As part of the Nordic Lab in collaboration with Galerie SAW Gallery, AXENÉO7 is proud to present artist Elle Márjá Eira in residency November 6 to 16, 2019. The artist will present a performance at Club SAW during the after-party for the National Gallery of Canada exhibition's opening Àbadakone / Continuous Fire / Feu continuel on November 7, 2019, from 9PM to 2AM.
AXENÉO7 would like to thank its collaborators the Nordic Lab and Galerie SAW Gallery (Ottawa).
Elle Márjá Eira is an artist/composer/director and producer from Kautokeino in Norway. As a musical artist, she joik in her native Sápmi tongue with presence, rawness and ingenuity that transcends language barriers. Her work is at the intersection of joik, electronic and Indigenous music. She is also a member of the band Snoweye with Lucy Parnell and John Paul Jones (Led Zeppelin, Them Croocked Vultures). She has collaborated musically with Christophe Beck in the feature film The 12th Man by Harald Zwart. In 2019 she made her debut as a theatre music composer at Sámi Našunálateáhter Beaivváš. She is a member of Article 3 — the only female DJs from Sápmi. She has directed and produced several short films, music videos and NRK Sápmi TV series. She has had exhibitions, film screenings and concerts in Belgium, Brazil, Canada, China, England, Finland, France, Denmark, Germany, Lithuania, New Zealand, Russia, Slovakia, Sweden and the USA. She was named Winner of Arctic Talent 2015 and GramArt scholarship in 2019.